The Annual Zubal Books Moving Sale is now in progress.
---
Save between 10% and 50%. All items are marked with promotional prices:
Brown - Save 50%
Red - Save 40%
Green - Save 30%
Orange - Save 20%
Blue - Save 10%
Current members have been sent a promotional code that can be used during checkout to receive the sale prices. Non-members have time to join! Join now and receive the promotional code for this sale.
Become a member. To sign-up and receive advanced notification of special sales, click here. New members, we'll send you the promotional code for the current sale via email.
Promotional prices will be applied at checkout
---
Visit Our Store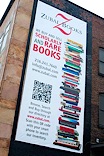 Visiting Cleveland? Live nearby? If so, feel free to stop by. We have a section of about 2500 browsable books mostly in the areas of art, photography, military, entertainment, history and oversize books. The best part is that each book is only $5.00. Please email or call (216-241-7640) to arrange a visit during normal business hours.
View directions to Zubal Books
---
Bookjacking Level II
I spend about 35 hours a week pricing our incoming books by using Abe.com and Amazon.com. Over the last few years, I've noticed a very strange trend. For almost EVERY modern book that I handle (which mostly happen to be books published by scholarly and university presses), not only does Amazon display a record that contains an ISBN (which I will refer to as a LEGITIMATE record), but also several identical records that do NOT contain ISBNs (which I will refer to as ILLEGITIMATE records).
---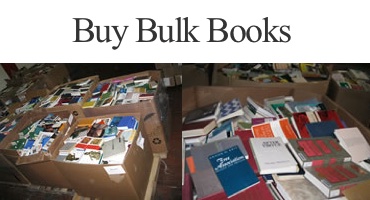 As low as $200 for
 900 - 1100 books.
More Information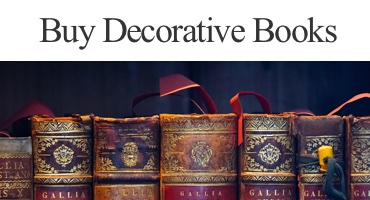 Buy Decorative Books & Books By the Foot We will help customize your design needs with decorator collections including antique and contemporary leather bound books as well as any subject from art to zoology.
More Information