Interview with AbeBooks' 'Heritage' seller Zubal-Books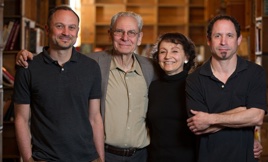 May 20th, 2016
To celebrate AbeBooks.com's 20th anniversary in June, we are profiling one of our 'Heritage' sellers, Zubal-Books from Cleveland, Ohio. Any bookseller who joined our marketplace in 1996 is classified as a Heritage seller.
Read Article.
---
Crain's Cleveland Business - "A Novel collection"
March 20th, 2016
Crain's Cleveland Business talks with Mike Zubal about rare books.
Read "A novel collection".
---
Zubal Books: Best Kept Secrets on New Day Cleveland
---
Zubal Books: In the Neighborhood
---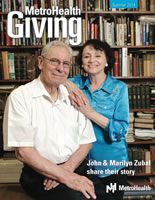 John & Marilyn Zubal share their story...
Published in MetroHealth Giving
"We try to get the books to the people that need them."
Continue reading. View PDF
---
Zubal Books Advises Buyers to NEVER Purchase From Bookjackers
Bookjackers: Who they are, what they do, and why YOU should NEVER purchase from them.
We've been selling books online since about 1995. Over the years we've seen many changes in our own company as well as at sites like Abebooks.com, Amazon.com, and Alibris. One of the worst developments has been the rise of the BOOKJACKERS.
---
At Zubal Books - 18 years after closing, Twinkie 'sauce' sticks in pipes
One of the Zubal Books warehouses is still pumping out Twinkie "sauce," even 19 years after the factory assembly line closed.
---
Travel Journal - California (book) dreamin'
Part 1, August 2012
In early January I received a phone call from a woman in Southern California who had a few thousand books for sale.
Continue Reading California (book) dreamin'
---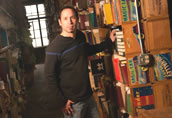 Zubal Books Article at Fresh Water
The Bookseller: Four Million Books Right Under Our Noses
"If the printed book business is dead, don't tell Mike Zubal. Swaddled by books since birth, Zubal has spent all of his 47 years surrounded by the printed page...."
Read Article
---
Video Interview with John Zubal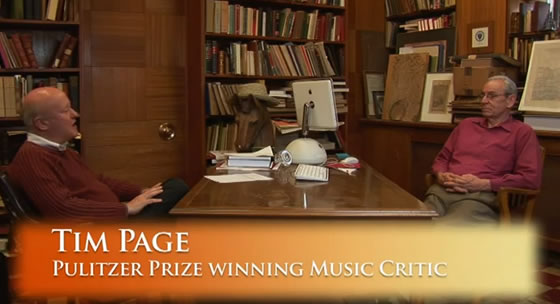 Tim Page interviews John Zubal, founder of Zubal Books. Watch the first part below.
---
Zubal Books on Robin Swoboda Show
Get an inside look at Zubal Books.
---
Travel Journal - April 2010
Mike is on a mission to purchase books in San Fransico.
Continue Reading Act 1 of the Mike's Travel Journal
---
Travel Journal - Act 4
The next report as Tom and friends set out to purchase quality books.
Continue Reading Act 4 of the Travel Journal
---
New Online Rare Book Room

Our new online rare book room! Inside you will find scarce titles in all fields including illustrated books, first editions, the sciences, history, and periodicals.
---
Anthony Bourdain Visits Zubal Books

Anthony Bourdain visited us on what was probably the coldest day in January 2007. Our good friend Harvey Pekar, creator of real-life comic American Splendor, felt it important that the Travel Channel personality spend a few hours with us. That meant an hour-long tour through what is mostly unheated warehouse, where large portions of our stock are shelved. Besides Harvey, Bourdain was accompanied by his producer, three cameramen, and writer Michael Ruhlman. Ultimately the three-hour taping was distilled into a five-minute segment of the Cleveland episode of No Reservations.
Continue Reading about Anthony Bourdain's visit
---
The Bad Words of Bookselling
At least once a day someone contacts us regarding the potential sale of the Bible that they found in the attic or basement. The caller usually starts with "I have a really old book, would you be interested in it?" The expectant lilt to their voice betraying the dollar signs in their eyes. "Well," the process begins, "age is not really of primary importance as far as we're concerned. What is the title of the book?" A snort of disbelief is followed by "This is a bible from 1885 that was my Grandmother's.
---
How NOT to Store Books
We were called to an estate in an eastern college town to view "grandfather's books." Ms. Rome and her brother met us at the side gate and we were offered coffee and weather-related conversation before the book viewing was to begin. Having already enjoyed breakfast at a local diner, we declined and asked if we could move on to the library.