Exclusive Offer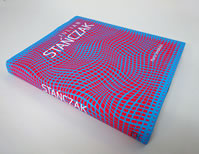 Julian Stanczak: Op Art and the Dynamics of Perception, by Marta Smolinska
This newest monograph on the painter Julian Stanczak, provides unique insight into the history of the Op Art Movement in the States as well as abroad. It assesses Stanczak's role from a fifty year perspective as well as his divergence from the movement through the priority of his visionary color relationships, emotive manipulation of the medium and his technical inventiveness.
Additional Information/Purchase
---
Crain's Cleveland Business - "A Novel collection"
March 20th, 2016
Crain's Cleveland Business talks with Mike Zubal about rare books.
Read "A novel collection".
---
Zubal Books: Best Kept Secrets on New Day Cleveland
---
Zubal Books: In the Neighborhood
---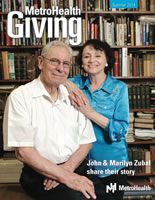 John & Marilyn Zubal share their story...
Published in MetroHealth Giving
"We try to get the books to the people that need them."
Continue reading. View PDF
---
Zubal Books Advises Buyers to NEVER Purchase From Bookjackers
BookkJackers @ Abe, Amazon, and other sites are costing you money...learn how!